For the second year in a row, our participation in the annual ABA Day event was virtual-only, but we were nevertheless able to continue the spirit of the event by communicating over Zoom with some of the Massachusetts delegation about shared BBA and ABA priorities.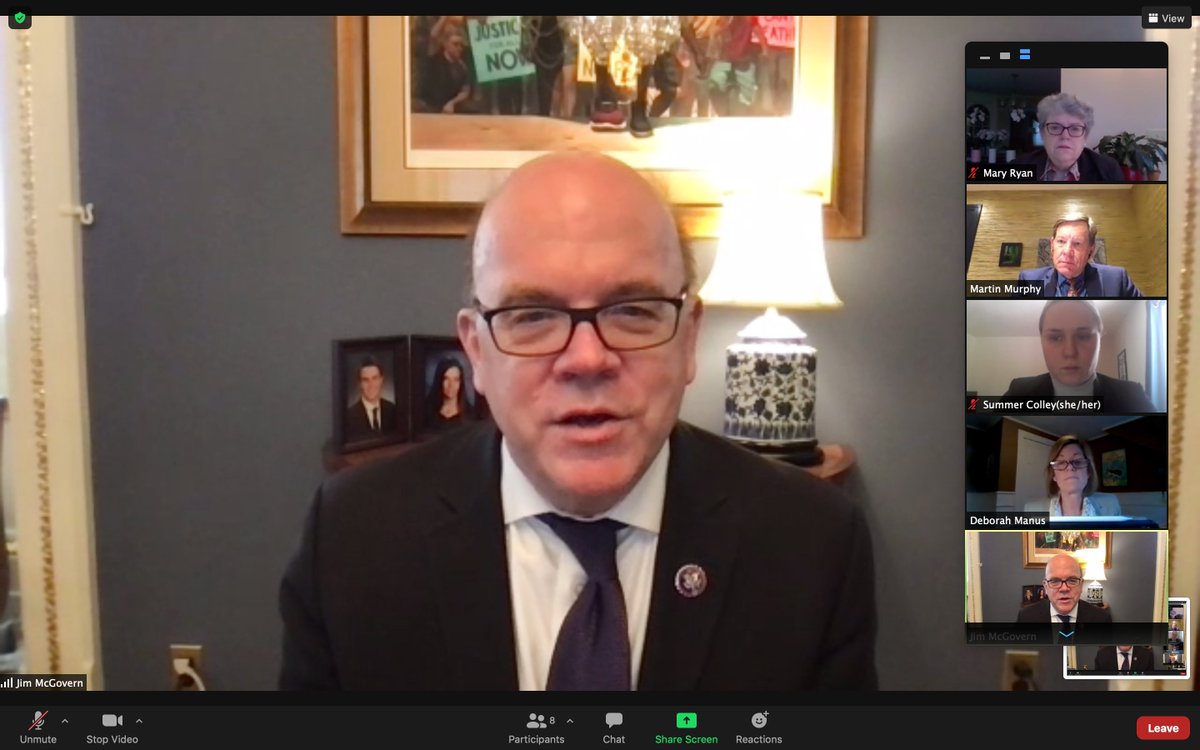 As usual, our main focus was on appropriations for the Legal Services Corporation, the largest source of funding for legal-aid providers nationwide, including four grantees in Massachusetts. President Marty Murphy and President-Elect Deb Manus led the meetings, joined by three experts on that issue: former BBA Presidents Mary Ryan (co-author of our Gideon's New Trumpet report) and J.D. Smeallie (lead author of our Investing in Justice report), and Council member Betsy Soulé, executive director of MetroWest Legal Services.

We also talked about immigration concerns, including the resolution recently adopted by the BBA Council, calling for reforms to improve efficiency and accessibility at the Boston immigration court, and our support for ensuring the independence of immigration courts throughout the U.S. by placing them outside the executive branch, like similar courts, such as Tax Court and Bankruptcy Court. These positions are built on the foundation of our Immigration Principles.
—Michael Avitzur
Government Relations Director
Boston Bar Association